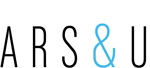 Whether it be dropping by to check on your work in progress, glancing at the best new photos, or shooting over an email- ARS & U is now up and running.
CLIENT LOGIN: Checking on the status of your job and want to see proofs? Login to catch your work anywhere you are, LIVE and interactive.
DYNASTY LOGIN: Family and Friends can request access to content featuring reunion photography, events and updates!
BUDDY LOGIN: Associates, friends, aquaintences and eavesdroppers can check out all that has been going on: catch up and share- I always welcome additions to put on up.
Login with your password.
Need a password? Send a request to contact(at)alexanderrscott.com